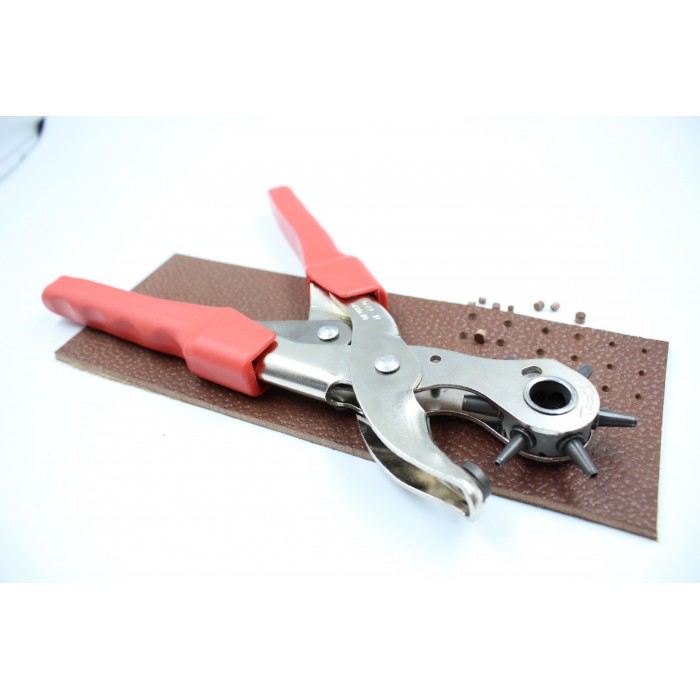 
Revolving round punch
MULTIPLE PLIERS REVOLVER CUTTER

A respected know-how, forged tools

National delivery & international TNT

Secure payment CB - Chèque - Virement
Beginners tool made in metal sheets, this double axis revolver punch plier is delivering an outstanding power at the cutting point. It allows easier punching of medium thick leathers.
Round tips : 2 / 2.5 / 3 / 3.5 / 4 / 4.5 mm with indicator on the rotor.
Max distance between hole and edge : 30mm. For larger distances, intensive use or very hard leathers, use a forged round punch.
Made in Germany
Here you can add custom original content(text, images, videos and more) for each product page.
7 other products in the same category: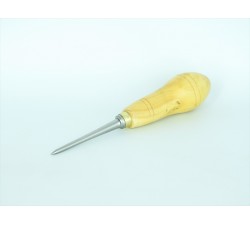 Saddler's punch with handle
Brass scabbard for knife "L'Indispensable" Unchanged for more than 100 years, this versatile tool will be your reference for clean and accurate...
OVERSTICH ROULETTE A4 POSTER
EMPORTE PIECE BOUTON DE COL D6+9
With this special tool, redesigned with our professionnal users, we are setting a new standard of quality on the market. Spring steel for maximum...